11 Mar

Are you ready to write a blog?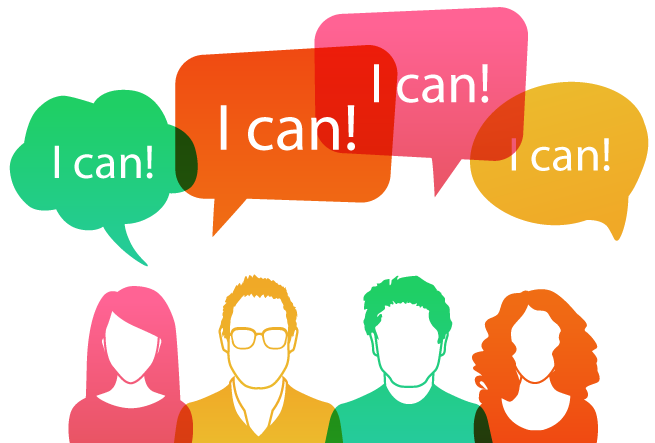 "You can if you think you can."  That was a mantra my father drilled into my head and my five siblings heads while growing up.   It was a book by Norman Vincent Peale that he would read almost every day and eventually gave each of us a copy.
I think I can, I think I can. That is what I have been saying to myself for months now. I can write a blog. I need to write a blog. Blogging will help my business. Margo Geller, my unyielding business coach, says I need to do it. Yes, I have a business coach (discussion for a future blog). Bloggers are telling me to do it.
I have been stalling, offering up excuse after excuse:
Blogging takes good writing skills. I am not a strong writer.
Blogging takes time. Time I don't have, time away from my business, time away from my family.
It is scary putting yourself out there. What will I say?
Now is the time. I am pulling myself together, stopping the excuses and giving into Margo. No more I think I can – but I can. I have over 14 years of experience in marketing and visual communications across a multitude of industries including retail, consulting and professional services, insurance, law and art.
Whether I am designing a new site, refreshing an existing site or providing SEO and social marketing services to clients, I love the collaboration. And, I have realized that collaboration is also helpful for my own small business. I don't have to do it all on my own. I am fortunate my business is growing and I have met some like-minded people along the way who have different skill sets. I can get help with the writing and editing. They can help me. They can help my clients. I need to remind myself that I am not alone, that it takes a village.
So I am finally jumping on the blogging train. I hope you will enjoy the ride with me and find this blog helpful to your business.
And here's is why I am finally writing a blog:
A blog is an easy platform to connect and share relevant information with others.
A blog gives your company a voice and allows you to share your expertise with prospects and clients. B2B marketers that blog acquire 67% more customers than businesses that don't according to InsideView.
Blogs are good for SEO (search engine optimization). They offer searchable content that can help drive traffic to your website. According to Hubspot, SEO leads have a 14.6% close rate.
A blog provides content to socialize on LinkedIn, Twitter, Facebook, email newsletters, etc. Analysts from BIA Kelsey state that 52% of U.S. small businesses use social media to promote their businesses.
Blogs can create new opportunities. Establishing a brand and sharing expertise through your blog can help you find the right clients and business partners. According to Content Plus, 60% of consumers feel more positive about a company after reading custom content on its website.
A blog is a cost effective way of marketing that helps build brand confidence and sales. Seventy percent of consumers prefer getting to know a company via articles rather than ads according to Content Plus.
Blogs are a way to keep your web content fresh.
Blogs can provide analytical insight into your readers and site visitors.
Blogs can be inspiring!
I used to think I can't…now I know with a little help, I can!
Are you inspired? You can do it! And Red Tree Designs can help.